Blog
Our latest news and events.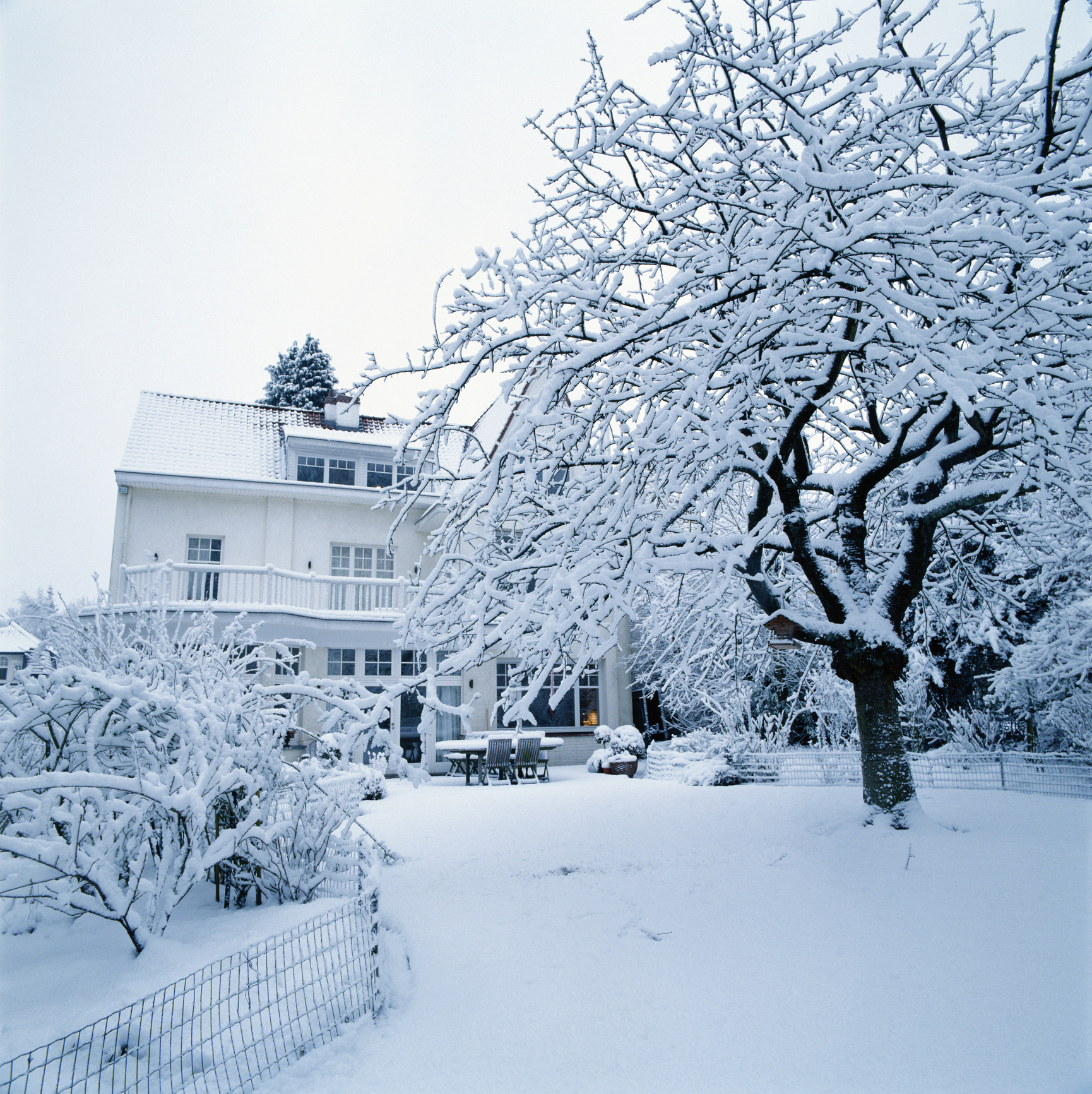 November 30th, 2016 / Events, General, News, Tips / rogerflood
The old saying goes: "If you don't like the weather in Calgary, wait a few minutes". However, a few minutes can seem like a lifetime if your house is being damaged by the unsuspected vandal, Mother Nature.
The great Alberta flood of 2013 is still top of mind when considering personal property risks. The $1.7 billion worth of collective catastrophic damage in our province no doubt leaves a lasting impression. The good news is that the City of Calgary has taken actions to mitigate future floods, such as preventing water entering storm systems, installing temporary sandbags and supplemental pumping.
But what about a more familiar liability – snow? The Calgary Emergency Management Agency lists snowstorms as the second worst disaster fear (overland flooding being the first).
In September of 2014, Calgary had the heaviest snowfall in 130 years. The City of Calgary received more calls during this event, coined 'Snowtember', than during the great flood. A large number of trees broke from the weight of the snowfall and houses were suddenly flooded with melting water. This is a risk Calgarians may not automatically consider, despite receiving snow up to 9 months of the year.
How can you protect your property? Firstly, be aware of flood risks:
Rain following snow
Blocked gutters
Excess snow on the roof
Cracks in the house foundation
Snow piled against the property
Warm weather following a blizzard
Here are some helpful tips to avoid a downpour disaster: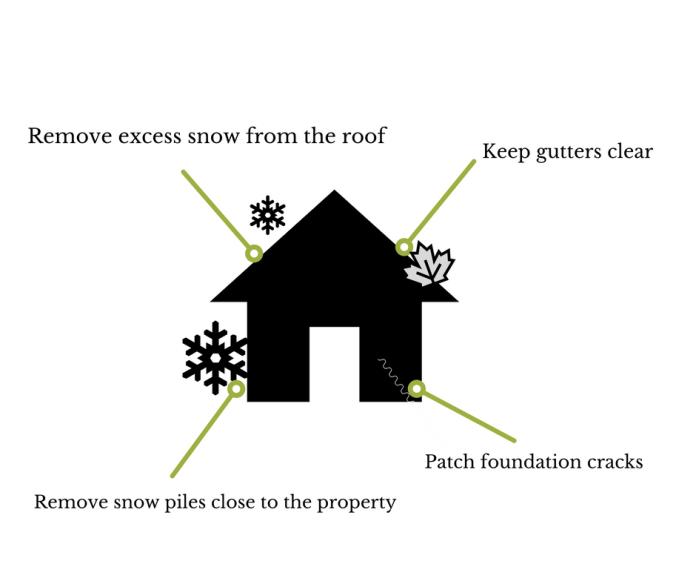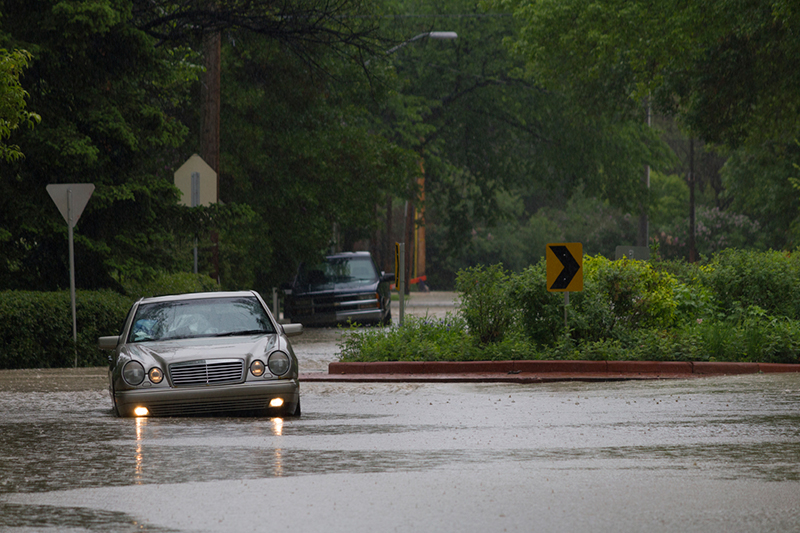 April 15th, 2015 / News / rogerflood
Historian Harry Sanders claims that the very worst flood in Alberta was the Fort Calgary flood of 1879.[i] The second worst (according to Sanders) was at Fort Calgary in 1897. During these floods bridges were torn out, entire buildings were left underwater and about 60 families were relocated. At the same time, homesteaders and ranchers began building on higher ground.
The third worst flood came in 1902; this flood damaged the bridge where the Hillhurst Louise Bridge is currently.
In 1915, the Bow River flood hit Calgary, washing away the Centre Street Bridge. And in Okotoks, the Sheep Creek floods cut gas mains and left people without cooking fuel. Alberta went 14 years without flooding, but then again in 1929 there was widespread flooding when the Bow River, Highwood River and other rivers/creeks overflowed due to extensive rainfall, causing major damage in Calgary and High River.  At the same time, Saint Georges Island was under water and the Calgary Zoo felt the worst damage (they lost several animals.) Several homes in the community of Mission were flooded, while Banff had entire roads washed out.
In 1932 another severe flood hit Alberta again. Calgary was fortunate as flooding was held back by the Glenmore Dam (which had just been built in the early 1930's!) But between 1932 and 2005, the absence of flooding in Alberta was attributed to meteorological luck. During this period of time, large flood-producing storms went north or south and did not stall over the Bow basin.[ii] A study done by Alberta Environment in 1983, estimated that floods would happen at 70-year intervals.
In Alberta floods of 2005, were named Environment Canada's top weather event of the year.[iii] One in ten buildings in Calgary reported damage, where southern parts of Alberta reported washed away roads and parks.
Mother Nature had no mercy and again in 2010 a state of emergency was declared in Medicine Hat and other parts of Southern Alberta. Similar to flooding that came before, many homes, crops and livestock were destroyed.
Perhaps the flood that is freshest for most Albertans happened in 2013. Flooding in 2013 devastated the province to a degree never felt before; the provincial government described it as the worst in Alberta's history. Over 100,000 Albertans were displaced throughout the region with the total damage estimated at $5 billion. Unfortunately some of the displaced also faced devastating blows that came by way of insurance companies refusing to pay out claims. It appeared as though they were wishy-washy on what they would cover; one neighbour on the street completely covered while another three-doors-down would not be. The media broadcasted residents of the hardest hit areas naming and shaming insurance companies, to the point that some later reversed their decisions.
Despite the prediction that floods would occur every 70 years, perhaps the worst is yet to come, at least according to some experts. The most recent flood in 2013 shifted statistics and the annual probability of a particular high flow will rise slightly.[iv]
Dr. Jerry Osborn, Professor Department of Geoscience University of Calgary says, "It wouldn't hurt to remember that the two largest floods in history occurred 18 years apart. Immigration Minister Jason Kenney has called the June flood a "once-in-a-century event," but that claim is way premature. There's a lot more century to go."
[i] *Source CBC – Interview with Harry Sanders on Calgary Eyeopener
[ii] Calgary Herald, Osborn: It's foolish to think worst flood is behind us.
[iii] Huffington Post, Alberta 2005 Flooding, A look back
[iv] Ibid.